Saturday, September 26, 2015
Recently, I downloaded the Google My Business App to my android.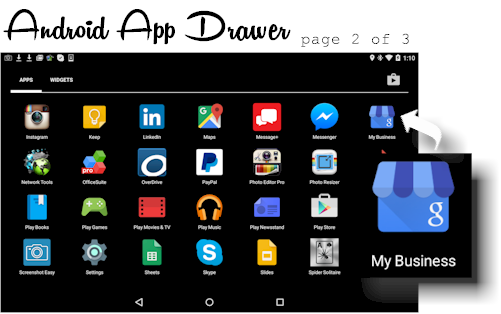 Though I maintain business profiles on sites like LinkedIn and PayPal, I have done little with Google's business resources other than- note my business site and address can be found via their search tools.
After downloading, I updated my business information via both the Google My Business App and using a web browser on one of my PCs. Quite frankly, I did not know Google offered these resources for business owners, even though I use several of their tools, e.g. AdSense, Analytics, Webmasters Tools, etc.
Shown below, both the android app and the web page version where you can also update your business information.
The resource also provides Insights about your online business presence. If you are already using Google Analytics [with your business site], some of the information may overlap that- offered by the Insights. Information about your Google+ [Googleplus] posts, is also provided.
Read more about the "Google My Business" resource here: