Saturday, April 02, 2011
Fixed several bugs associated with the Zip Code interface maintained on the WiredPages Business & Markets page.
.
In case you have noticed, I also made several cosmetic changes to the Zip Code interface. The BMR Calculator on the Health & Medicine page-- also underwent cosmetic revisions to correct a problem with the Mac IE browser.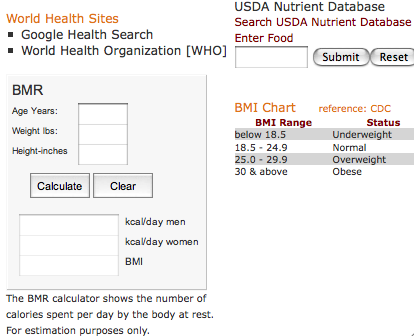 I am still beta testing the new Daily Horoscopes interface on the Arts & Entertainment page. The interface is not updating the database correctly each morning, unless I reinstall the interface. It appears to be some sort of initialization problem. I think I have the fix now-- however will not be sure until tomorrow- when a new daily horoscopes feed will be made available. [update: 4/02/11-- Deleted all records-- forcing it to get the feed for today. Then ran the interface already installed... works great.]
May have to eat a little crow-- if I incorrectly blamed outside interference with the Daily Horoscope interface. That said- my installed interfaces on occasion [over the many years] have been tampered with, however to remain credible I take blame when the blame is mine... I will advise tomorrow morning-- how much crow...
By the way-- found one or two interesting "bugs" with the Zip Code Interface.. Jury Duty, 2004-- my master copies were in that safe? Yes, I should have found these problems sooner. No this blog does not want to be my personal blog. Simply want to ensure- everyone is on the same page... do not tamper with my interfaces, ads, nor site pages.