Thursday, April 21, 2011
As many of you know I collect plugins and templates for WordPress. Every once in awhile I like showing the latest additions to my collection.
I tend to like less fussy blog templates and this GridFocus template, which also has a 3 column option, is something I like a lot.
GridFocus ScreenShot
Another I recently downloaded-- but have noticed before, this Connections template.
WordPress Connections ScreenShot
I have been working on a new header graphic for this theme-- to make it more unique-- because a lot of folks like this theme. If you look at its details, you will find it has some very nice features.
Here is another shades of gray theme [Tweaker2]: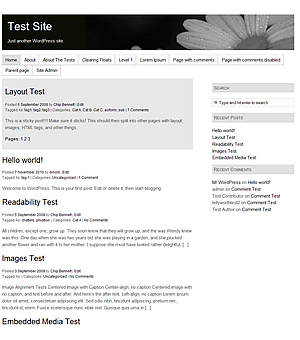 WordPress Tweaker ScreenShot
I also added Property-Press to my WordPress plugins collection. Property-Press highlights:
Turn your Wordpress installation into a feature-rich Real Estate website. This plugin creates a custom post type for property listings with added fields for price, address, city, bedrooms, bathrooms, floor space, and much more. It also offers automatic geocoding on save, based upon the address. Using the coordinates,
I can customize any look or add any features/plugins to suit your needs...